18 St John Street Chambers joins leading law firms Herbert Smith Freehills, Eversheds Sutherland and DLA Piper, as well as Chambers such as Fountain Court and Brick Court, in supporting Urban Lawyers.
18 St John Street Chambers is delighted to announce a new sponsorship agreement with Urban Lawyers. Urban Lawyers is a charity founded by Dr Tunde Okewale MBE, Barrister at Doughty Street Chambers. The charity works to make the law (in its academic, practical and career contexts) more accessible to marginalised groups in society.
Chambers' sponsorship will be directed to the Urban Lawyers North branch of the organisation. The relationship will go far beyond the provision of funds, as Chambers hopes to provide practical support such as mentoring and career advice. Chambers will also benefit from Urban Lawyers' training and guidance in our outreach and recruitment programmes.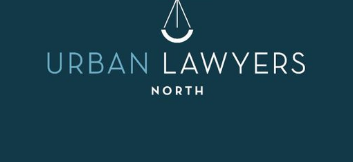 Yusra Ahmad, COO of Urban Lawyers North, commented "Urban Lawyers North are delighted to have 18 St John Street Chambers as a sponsor of our Manchester based society. We have already worked with 18 and look forward to building a long lasting relationship that will help provide our members inspiration and education to all who have or will encounter the legal profession and provide the much needed exposure to a leading barristers chambers our students may not otherwise have had.
18's Family Law Specialist Olivia Edwards played an important part in seeing the relationship form and said "I am so proud of 18 St John Street for making this hugely important commitment to Urban Lawyers North."
"Having attended the recent "Diversity and Inclusion at the Bar" event it was clear to see the passion and desire of an overwhelming amount of the students who wanted more information on how to apply for mini pupillages as well as more information about 18 St John Street and the services we provide. The general theme for most of the students from different cultural backgrounds was the struggle to obtain experience and mentoring when none of their families had connections. We hope 18 can provide these individuals with opportunities they might otherwise not receive."
Head of Chambers, Richard Chapman QC, said, "Increasing access to the profession is a crucial part of any programme to improve diversity and inclusion. The Bar, the Northern Circuit, and the local practitioner associations are committed to achieving this. Our connection with Urban Lawyers North is one of the many ways in which our Chambers can be involved in this process in a direct and practical way."
---
For more information about 18 St John Street Chambers and Urban Lawyers North, please contact James Parks on 0161 278 8202.